May - National Heritage Month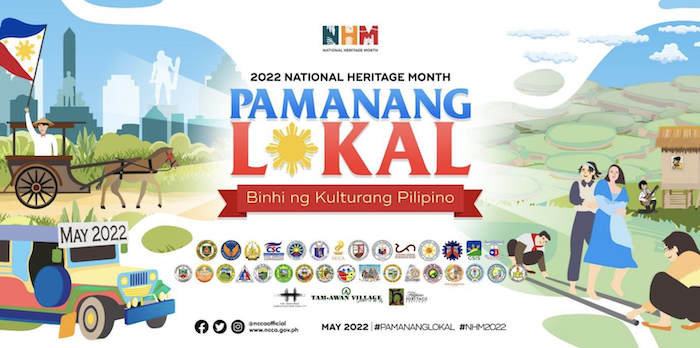 Every year, National Heritage Month is being celebrated in the month of May by virtue of Presidential Proclamation No. 439. The celebration aims to create among the Filipino people a consciousness, respect, and love for the legacies of the nation's cultural history.
This 2022, the National Heritage Month proudly banners with the theme: "PAMANANG LOKAL: Binhi ng Kulturang Pilipino" which highlights the importance of preserving and promoting local heritage within a community and its impact on shaping the Filipino cultural identity.
It calls on the public to come home to our cultural roots and appreciate the rich legacies passed on from different generations.
The poster piece is made by Raquel Gilbuela, 2022 National Heritage Month Digital Poster Competition Winner.
Learn more and visit the Official Website of the National Commission for Culture and the Arts