First Filipinos in Australia
Even before the establishment of diplomatic relations, our people-to-people linkages began with the arrival of the First Filipinos in the 1860s as pearl divers in Broome.
A small group of Filipinos came to Australia as divers and processors of pearl shells in the local pearling industry. Though actually originating from the Visayas and Mindanao, they were then known as "Manilamen," as Manila was the only known international gateway from the Philippines at that time. Australian writer Sky Phillips defined Manilamen as "Filipino divers from pearling ships."
In the 1908 Louis Becke's "The Pearl Divers of Roncador Reef," the Manilamen divers figured prominently as divers of Roncador Reef in Solomon Islands, then still part of British Australia. The Manilamen were among the different Asian nationals who went to Australia as pearl divers and constituted the biggest number among them. (Source: National Historical Commission of the Philippines).
Stories Indigenous Australians of Filipino Descent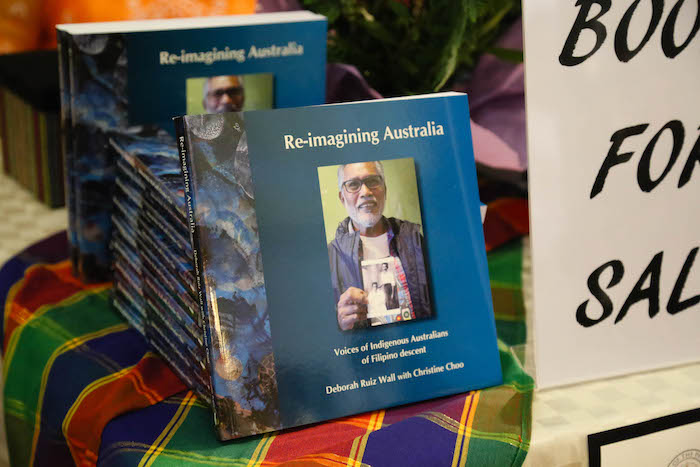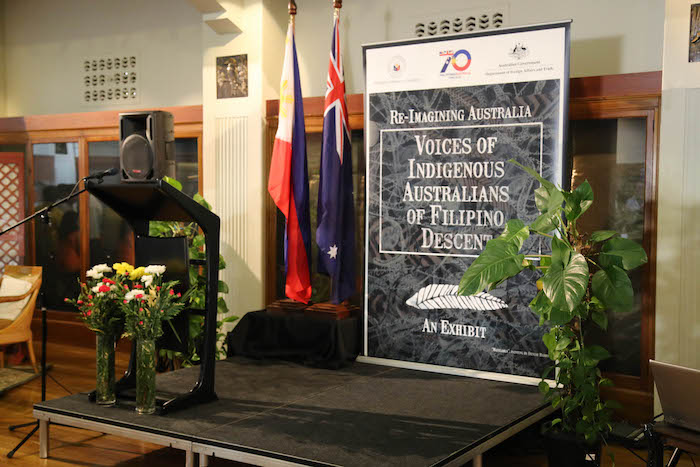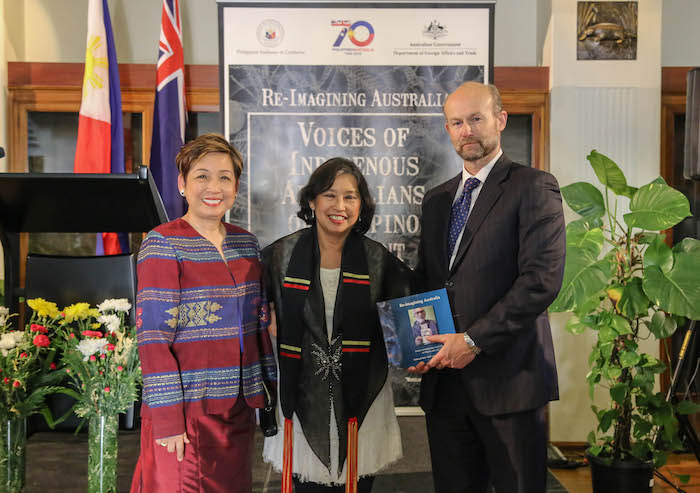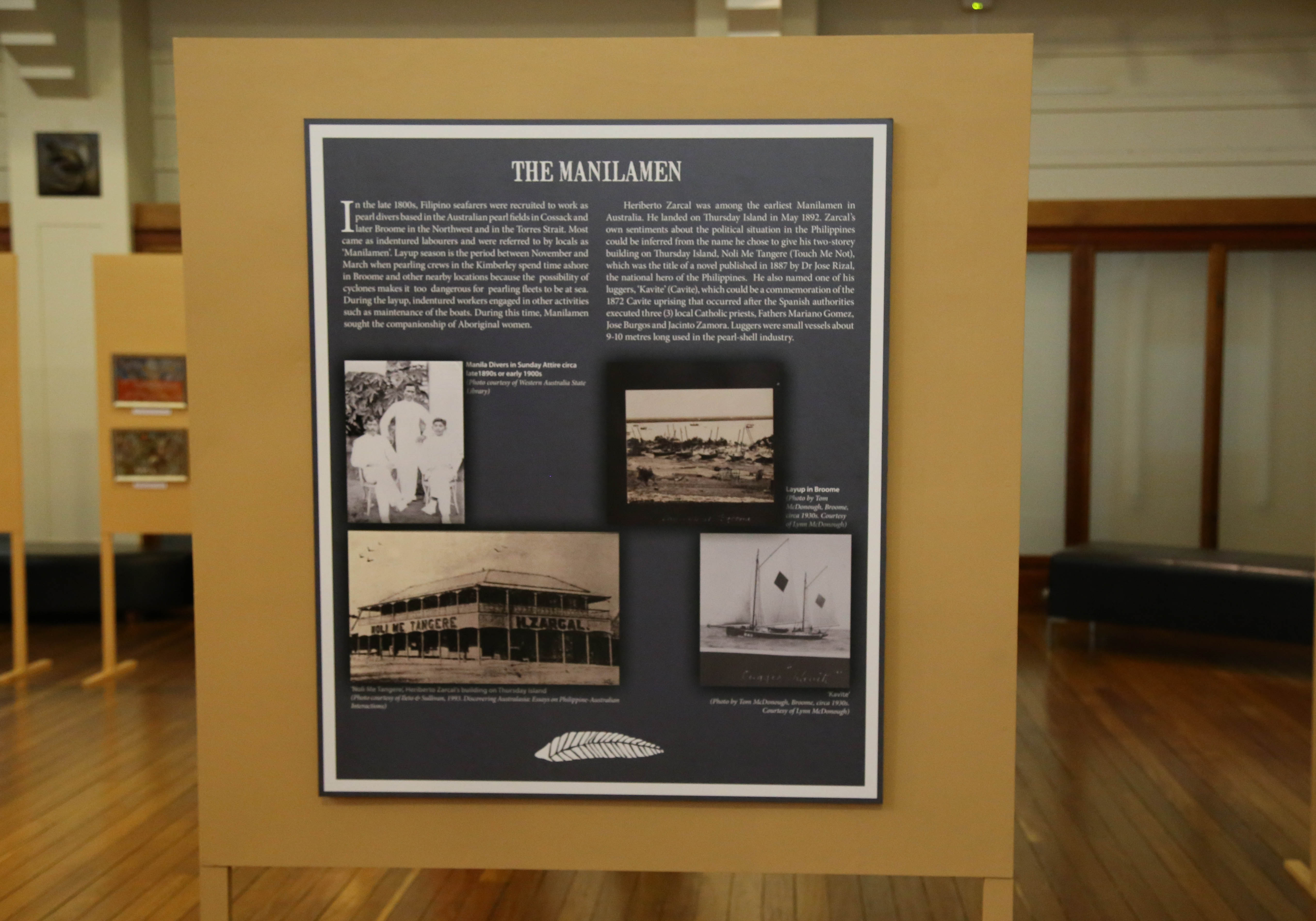 Then Philippine Ambassador Minda Calaguian-Cruz and First Assistant Secretary Allaster Cox of the Australian Department of Foreign Affairs and Trade (DFAT) co-hosted the exhibit "Re-imagining Australia: Voices of Indigenous Australians of Filipino descent" in celebration of the 70th anniversary of the establishment of diplomatic relations between the Philippines and Australia on 28 November 2016 at the National Film and Sound Archive (NFSA).
Dr. Deborah Ruiz Wall, the keynote speaker during the event, shared her journey in documenting, through oral history, the stories of the descendants of Filipino pearl divers in Broome and Torres Strait. She said this mode of storytelling complemented a narration of Australia's social and economic policies and a review of legislation that had an impact on the lives and fortunes of Manilamen pearl divers and their descendants.
Following the launch in Canberra, the exhibit has been displayed in Broome during the Shinju Matsuri Festival and the WA Maritime Museum.